Top 10 things you didn't know about Zlatan Ibile (No.2 and 8 will shock you to your bones!)
Before his arrest, Zlatan was gradually becoming popular due to his 'Zanku' dance steps that flooded the streets. Fans became more curious, wanting to know more about him following his arrest last week and these are few things to know about the 'Killin Dem' singer.
Zlatan Ibile and others were freed on bail, but they have to keep reporting at the EFCC's Lagos office every day, until the case is over. While Naira Marley is still in custody.
2. Zlatan Ibile is a Moshood Abiola Polytechnic graduate. He holds HND in Business Administration from the institution.
3. He won a talent hunt at age 19. While in school, the singer participated and won the Airtel-sponsored 'One Mic Campus Tour' talent quest due to his captivating performance that wowed the judges.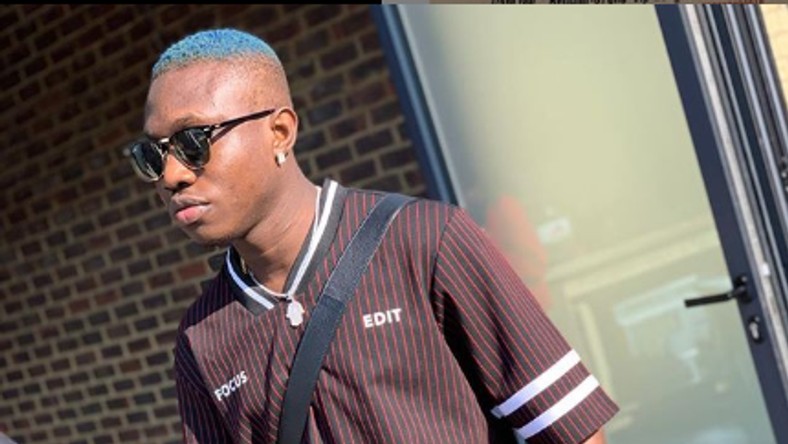 4. Zlatan's first taste of fame was when his decision to support a young internet sensation, Segun Wire, who openly confessed his intention to become an internet fraudster when he grows up, went viral. This move was latter regretted by Zlatan and he withdrew his support for the young lad.
6. Zlatan made his first one million views on Instagram via DMW label boss, Davido was recorded dancing to Zlatan's song. The video went viral and exposed Zlatan to larger audience.
7. Zlatan put an end to the popular 'Shaku Shaku' dance with his 'Zanku (Leg Work)' dance that was solidified by Chinko Ekun's 'Able God' track which featured Lil Kesh and Zlatan himself.
8. On November 29, 2018, Trace TV unlocked the puzzle behind the meaning of 'ZANKU'. The official twitter page of the respected media house tweeted 'Zlatan Abeg No Kill Us' to be the meaning of the then mystery, Zanku'.
9. The singer who doubles as a rapper is also famed for his 'Kapaichumarimarichopaco' slang which was reportedly adopted from a popular late-2000s skit where a young man desperate for quick, easy money was beaten by two conmen pretending to be native spiritualists.
EFCC in connection to internet fraud better known as "Yahoo" on May 10, 2019.
10. He's a suspected fraudster who remains guilty until proven innocent. He arrested by the men of the
Share your thoughts in the comment section below
Source: WithinNigeria.com
amowp34